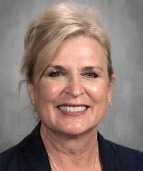 Welcome to the Standard School District Educational Services page. Our department consists of the Director of Educational Services, Teachers on Special Assignment, the Administrative Secretary of Instructional Services, and the Curriculum Lab Facilitator. The goal of Educational Services is to support students, families, and staff in the areas of Curriculum, Instruction, Accountability, and Professional Development. Services provided by our department include:
New Teacher Support

Staff Development and Events

Curriculum and Technology Training

Professional Learning Communities

Instructional Materials, Textbooks, and Resources

Student Assessments

English Learner Support

Academic Intervention

Study Trips

Transitional Kindergarten

Parent Education

School Safety Plans

State and Federal Program Reporting
In addition, the Department of Educational Services facilitates District Advisory Committee (DAC) and District English Language Advisory Committee (DELAC) meetings at least five times a year. If you are a district parent, grandparent, employee or community member and you would be interested in serving on one of these committees or as a Curriculum Lab Volunteer, contact the Education Service Center at 661.392.2110.
Teacher Support offers Professional Development, Model Lessons, and Teacher Resources.
Kayla Coronado, Teacher on Special Assignment

Kristin Edmiaston, Teacher on Special Assignment

Melissa Watkins, Teacher on Special Assignment

Brittnee George, Teacher on Special Assignment

Natalie Barton, Teacher on Special Assignment
Need assistance?! Click Here to email us!
Resources available at the Education Service Center:
Printing

Mailing

Posters

Ellison Shapes

Laminating

Binding

District Forms

Volunteer Help

Inspiration
Bulletin Board Ideas
Need ideas for classroom bulletin boards? The Curriculum Lab can be a source for inspiration. All the materials needed to create an engaging display are available to Standard School District teachers. Contact the Curriculum Lab Facilitator, Irene Estevez for more information: iestevez1@standardschools.net