Fog Delays and Other Alerts
BUS DELAYS DURING THE FOGGY SEASON


Mr. Paul Meyers, Superintendent 2019
It is that time of year again when fog may delay transportation to school. The following questions and answers may help explain about school on foggy days. Standard School District has bus delay on foggy days.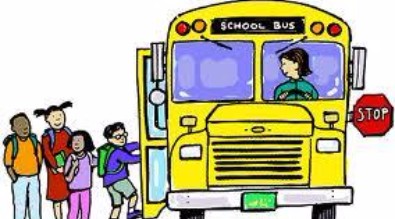 School is open for students even when buses are delayed. In all cases, parents are urged to consider visibility before sending or bringing students to school. Safety is our number one concern.

Q. How will I know if fog conditions have delayed bus transportation?

A. All Bakersfield area schools post closures and delays to: http://alertline.kern.org. Local radio and television stations monitor the Alertline and begin announcing closures and bus delays by 6:00 a.m. Please listen to the radio and television stations in order to curtail unnecessary phone calls to the school offices.
Q. What is a fog "bus delay"?
A. When driving visibility is severely limited due to foggy conditions, a bus delay is called for the safety of those students who may need to wait at a bus stop. Bus delays are posted to the Alertline before 6:00 a.m. Often, the visibility improves before school begins. The district cannot change a fog delay once it has been posted.
When Standard School District announces a fog bus delay, school buses will operate TWO hours later than usual (unless a longer delay is announced on the radio or television).
If visibility conditions do not improve after two hours, parents should use their discretion whether or not to send their child to the bus stop.
If you have students attending North High School, the Kern High School District's delays or closures will also be available on the Alertline.
Q. My child does not ride a bus. What about their starting time?
A. Your child may arrive at school at the usual time or when visibility permits. Classroom instruction will be provided. Each parent is encouraged to consider the visibility conditions surrounding their home. Students are welcome to begin school at the regular time if they walk or if you drive them to school.
Q. Will starting two hours late change my child's dismissal time?
A. No. All classes, K-8, will be dismissed at their regular time.
Where to find fog delay information:
District website under "Parent Information" by selecting "AlertLine" or at http://alertline.kern.org
Television: Channels 17, 23, 29 and All Local Radio Stations
Standard Elementary School - 392-2120
Highland Elementary School - 392-2115
Wingland Elementary School - 392-2125
Standard Middle School - 392-2130
Q. Will my child's grade be affected if he or she does not begin school at the usual time?
A. No! Each child's safety is foremost. If students arrive late because the bus has been delayed, or because the parent determined the visibility surrounding the home was restrictive, there are no consequences for the student. Please send a note with your child explaining a delayed arrival.
Q. What about my child who attends a special education class?
A. All students, regardless if they are in RSP or SDC, follow the same fog delay schedule.
If the Kern County Superintendent of Schools (KCSOS) announces a fog delay, the special education classes operated by KCSOS will follow the KCSOS fog delay schedule. If the Standard School District announces a fog delay and KCSOS does not, those students who are transported to a KCSOS special education class by the Standard School District Transportation Department will follow the Standard School District fog delay.
Q. Will there be learning opportunities for my student if he or she arrives at school on time on a day that the buses are delayed?
A. Yes. Each school plans learning opportunities for students. Contact the school principal to learn more.
Q. I need to go to work on time, and my child usually rides the bus. May I bring my child to school at the regular time?
A. Yes. Parents may bring students to school when driving conditions are safe. The breakfast program will be in operation.
Q. I have other questions about fog delays that have not been addressed in the communication. Who should I ask?
A. Your school principal, your student's teacher, or the superintendent (392-2110) may respond to your questions. Schools are open at regular times on days that a fog delay occurs and instruction is provided at the usual starting time for our students. We respect each parent's decision regarding safe travel for students on foggy days.